Which Starstable horse suits you?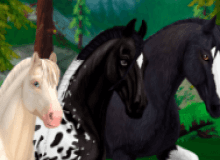 This quiz is for Starstable players. I want to add more horses over time, but for now I have some popular newer generation 3 horses! From Ponies to drafts, You can find a dream horse!
All of the horses listed are based on Starstable Player's opinions. I know some people wont be happy with their results, but feel free to retake the quiz! Enjoy the quiz, and have fun! Don't take this too seriously.