Which Shadowhunters series character am I?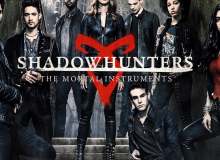 This quiz is based on the book series "Shadowhunters" written by Cassandra Clare. I recommend the series and the other books she has written about the Shadow World.
The 6 characters that are the answers to the quiz are: Alec, Isabelle, Clary, Jace, Simon and Magnus. I have chosen these characters because they are the key characters to the books and, therefore, we know more about them.
Created by: Jude Hayfield