Which Sarah J Maas Character is your soulmate?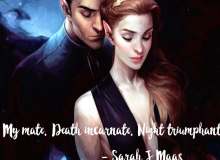 If you are a Sarah J Maas fan like myself, i think you could enjoy this very much. I have wondered which one of them would be my match. Here is your chance to find out.
I think that all of us would have a problem choosing so I made this quiz to make the desicion easier. Dont worry there are only good results. :) Have fun!