Which Riverdale character are you?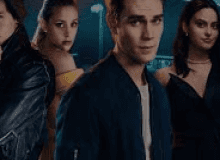 Riverdale is an american drama series, released and aired in 2017, attracting a huge amount of netflix users and fans. The origin of Riverdale is Archies Comics.
Hello! My name is Kayla and i have already made a quiz suggesting which Stranger Things character you are. If you have already tested yourself on that quiz, play this quiz! You'll enjoy it hopefully as much as I enjoyed making it.