Which Percy Jackson Character Are You?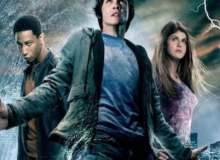 My quiz shows what character you are from the Percy Jackson books. Some of the characters are loyal and brave, others are witty and wise. This quiz will show you who you are.
Are you more like Percy, with a kind and courageous heart? Or perhaps you're a feisty warrior like Clarisse? Whoever you are, have fun, and enjoy taking the quiz!
Created by: Emilia