Who is your female Percy Jackson character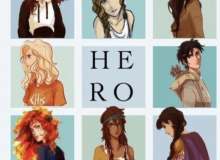 Hi this is my first so it might not be the best but I hope you enjoy. It only has Silena, Clarisse, Annabeth, Piper, Hazel, Rachel, Reyna, and Thalia. So if there arent any of the characters you like I'm sorry!
This quiz will find out who your Percy Jackson femal characters are. There are only ten questions so it shouldn't take you too long. Enjoy the quiz byeeeeee!!
Created by: Clarisse