Which Osemanverse character are you?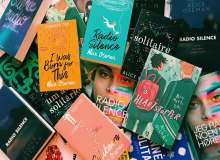 Do you wanna know which character from Alice Oseman's phenomenal novels you are? You can find out here! Although there are only main characters in this quiz, I hope you still enjoy it.
All the images belong to Alice Oseman. You can find more of her art of her Instagram and tumblr.And if you haven't read Alice Oseman's books and you did this quiz: please do!!! They're so great!