Which of the Golden Trio from Harry Potter are you?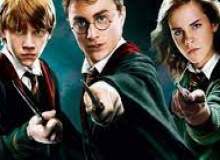 This quiz is a fun and easy one to take, and has fairly accurate results. You will discover which of the three infamous characters, Harry, Ron, and Hermione your personality matches best.
Each and every one of the Golden Trio is a fantastic person to be similar to, so enjoy the quiz and remember that it's just that—a quiz! Have fun, and keep calm and quiz on!
Created by: LunaLovegood