Which of my My Little Pony OCs are you? (Girls only, sorry)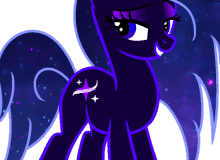 Which of my MLP OC's are you? Are you one of the animal lovers like Sun Flame, Princess Monarch, or Golden Heart? Maybe you're the Oceanology expert, Ocean.
Could you be the gardener, Forest? Could you possibly be the scientist Star Gazer? Maybe you are the writer of animal books, Ink Splotch. What about the singer, Disco Diva?
Created by: Houndlover