Which Of My Current Pets Are U?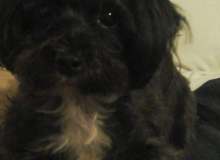 Me/K: Ok, today, we will see which of my CURRENT pets you are. This one doesn't have all the animals from my older quiz so it won't be all the same...
Me/K: Rate and comment on who you got and this quiz may not be as good, I just woke up, yeah, I stay up late playing video games and wake up to do this stuff. Anyway, enjoy!
Created by: Sonic Tails Lf