Which Mean Girls Character Are You?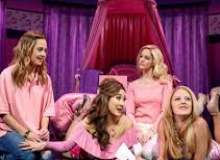 This quiz will determine which Broadway Mean Girls character you are most like. Don't take the answers to personally this is all meant to be fun. Please don't hate me
If you don't like your results than just take the quiz again until you get the answer that you want. Sorry if this quiz is bad its my first time making one.
Created by: Kristen