Which Marvel movie should you watch next?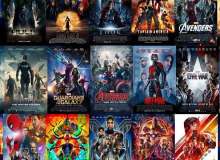 Hey, it's me MCU quizmaker. Welcome back. This is my fourth quiz so please go check out my other quizzes under my name. Thank you for being here. Please comment and rate good. Thank you so much!
In this quiz, you will be asked a series of questions. Depending on what you answer, I will tell you what Marvel movie you should watch next. I don't know how accurate it is but I tried. I hope you have fun, bye!!!
Created by: MCU quizmaker