Have a talk with the Avengers (role play quiz)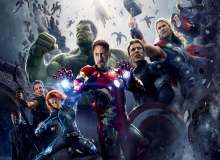 Hi, I'm MCU quizmaker. This is my third quiz. Please check out my other quizzes, "Are you an MCU expert (test your MCU knowledge)" and "Go on a date with Peter Parker! (role play quiz for girls)!" I only make Marvel quizzes so look for my name if you like Marvel. Please comment on my quizzes and rate them good. I worked super duper hard on these quizzes so I hope you like them. Thanks!
In this quiz, you will have a talk with the Avengers and you will find out weather you will get to become an Avenger or not. These results are based on your opinion and attitude. please be honest with your answers and comment on my quizzes. Shall we begin?......
Created by: MCU quizmaker