Which Martin Garrix song are you in the mood for?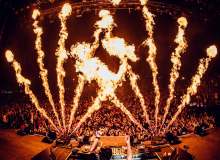 Welcome to my Quiz, this is simply to show you which Martin Garrix song you're feeling the most right now. No matter which track you get you can't be upset with almost all of Martijns tracks are perfection.
This quiz was created by Nicholas Kinnear, Please follow (@NationofGarrixers) on IG your source of daily Martijn videos and pictures capturing his life.
Created by: Nicholas of Martin Garrix Instagram Fan Page
(your link here more info)