Which Marauder Are You?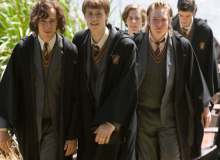 Have you ever wondered which Marauder you are? Probably not, but you're about to find out in this very quiz!!!!!!!! Hopefully you will be happy with your result!
Basically, we'll be asking you a bunch of random questions and we'll tell you whether you're James Potter, Remus Lupin, Sirius Black, or Peter Pettigrew?
Created by: Zainab