Which LoliRock Princess Are You?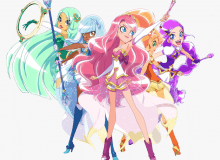 Hi everyone! Have you ever wondered which LoliRock princess YOU are? Well let's find out by doing this fun quiz! I did a little research, but still, it probably won't be surely accurate all the time, just so you know.
I hope you get your wanted result, if not, then as always, don't be disappointed and just try again in the future, then you MIGHT get your wanted result.