Which Life's Riddles Character are you? (NEW)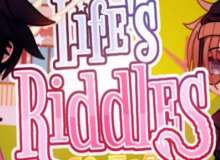 (Not very serious, just for fun) -- A new updated Life's Riddles character quiz, 2022. All characters referenced and included belong to Kai/Kaillou, on youtube.
Discover which character from Life's Riddles (KAILLOU) you are most like, in a few simple multi-choice questions!!! Made by iris/obama/ollybama/i go by many names.