Which KOTLC ability do you secretly have?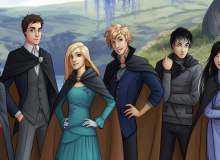 Here you will find out what you KOTLC secret ability is! There are 7 options here! Telepath, Conjurer, Empath, Pyrokinetic, Psionipaths, Polyglot and Hydrokinetic!
Which ability are you? I am a Conjurer! My favourite characters are Biana, Della and Edaline! What about you? My favourite bodyguard is Flori! Who's is yours?
Created by: Nava