Which horse will you have?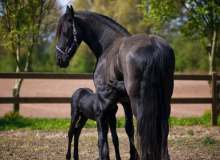 Have you always wanted a horse, like me? Well, lets see which horse breed will best suit you after this quiz! Will it be gentle and loving, smart and sassy, or fast and quick?
Find out in this quiz. Also, please please comment in this quiz and tell me your results, that would be very appreciated, I hope if I tell you, you would comment even more than my other quizzes.
Created by: Jun12i