Which Harry Potter character are you?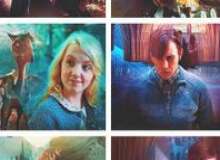 This is a quiz to see what Harry Potter character you are. We have tried to make a fun and fair quiz that all Harry Potter fans will love. Here are some quotes from the characters.
"You're just as sane as I" - Luna Lovegood. "That's Hermione's theory if in doubt go to the library" - Ron Weasley. "You could get us killed, or worse expelled!" - Hermione Granger.
Created by: Nyphadora Tonks