Which Halloween symbol do you resemble?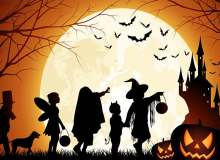 Are you excited for Halloween? I'm MarvelLovingIzzy, here to help you find out which Halloween symbol you resemble the most! Just answer a few simple questions and your result awaits!
When you're done playing, please comment your result and what you thought of my quiz. Thank you so much for choosing me, happy Halloween!!! Let's get started!
Created by: MarvelLovingIzzy