Which H20: Just Add Water Mermaid Are You?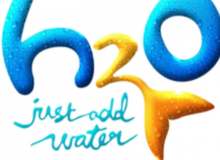 Are you Cleo, Emma, Rikki, or Bella? Find out the in this quiz which Mermaid is most like you!!! We know that you're no ordinary girl!!! 🧜🏻‍♀️😁💗😝
H2O is about girls who have secret mermaid powers! This quiz will also tell you which power you would have based on the Mermaid that you get! Will you freeze water? 🥶Heat it? 🥵 Bend it? Or even turn it to jelly!
Created by: SunflowerGirl