Which Greys Anatomy Woman Are You?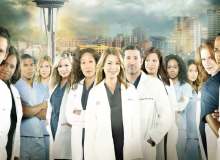 The women of Grey's Anatomy are some of the strongest, most intelligent, ground breaking, honest depictions of women on television. To be compared to one of these powerhouses is an honor! Despite their many differences, one thing stays the same. There undeniable intelligence and strength.
There is something to be learned from each of these talented women, whether it be the badass "I don't care what you think about me" attitude of Cristina Yang or Izzie Stevens unwavering compassion for everyone around her. You're in luck whoever you get!
Created by: Laura Newman