Which Fruit Are You?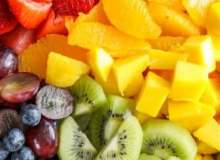 Everyone loves fruit! It's almost like a healthy dessert. Fruit can come in all shapes and sizes, just like people. Do you know what kind of fruit you are?
If you don't know what kind of fruit most closely resembles you, find out here! This short quiz will help you determine whether you're a good old apple, or maybe even just a pineapple. Good luck!