Which FNAF night guard are you?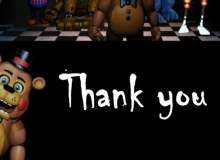 Freddy: Welcome to the night guard quiz, if you are on great if you aren't, then let's figure out which one you really are. Make sure to comment below who you think that you may be before you start the test.
Imagine you are in a maze figuring out where to go to find the exit, it's just like pretending that you don't know who you are, and you are taking this quiz to see. Tell me what night guard you are.
Created by: OBI#23