Which Encanto Character Are You?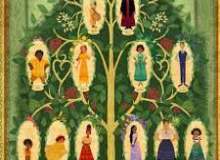 This Is A Quiz About Encanto, I'm Quiet Sorry I Couldn't Add Bruno Or Abuela( Didn't Wanna Add That Wicked Witch Of The West Anyway). I'm Also Sorry If The Images Don't Match The Character's And That Their Are None For The Picture's.
I Don't Want To Do This So, Brief Announcement: We Stan Augatian For Standing Up To That Fricking Wicked Witch Of The West, I Hope That B!tch Get Arthritis In BOTH Her Knee's!
Created by: Arielle Madrigal.