Which Emoji Are You?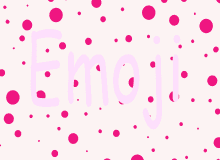 Hi everyone! Which emoji are you? Let's find out by playing this fun quiz! I hope you enjoy it, the results probably aren't THAT accurate, but it's still fun!
As always, if you don't get your wanted result, don't be disappointed! You can try again in the future, then you MIGHT get a different result, hopefully your wanted one.
Created by: Sen51