Which Eeveelution Are You?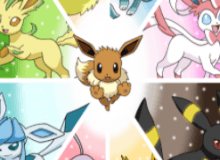 Alright there are 8 Eeveelutions So far Sylveon , Vaporeon, Jolteon, Flareon, Leafeon, Umbreon, Flareon & Glaceon All are Different and I Hope you Enjoy this Quiz.
So you are here to find out which Eeveelution you are most like or Which suits you the Most . Well You came to the Right place and I hope you Enjoy the Quiz.