Which Downton Abbey family character are you?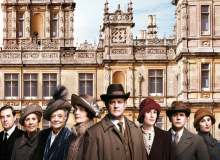 Find out which Downton family character you are through this interactive quiz! Characters include: Mary Crawley, Sybil Crawley, Edith Crawley, Sybil Crawley, Lord Grantham, Countess of Grantham, Dowager Countess of Grantham, Isobel Crawley, and Matthew Crawley.
Lord Grantham is Robert Crawley, Countess of Grantham is Cora Crawley, and Dowager Countess of Grantham is Violet Crawley. I highly recommend you to watch Downton Abbey, available on Netflix!
Created by: Ros