Which Disney Princess are you most like?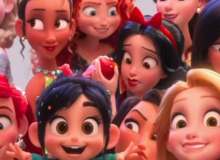 What Disney princess are you most like? Which one is your BFF for life? Find out with this quiz! The princess you get as a result has a description of that princess.
That description also describes you! What princess do you think you are? Make sure to share this quiz with your friends, and then the all of you can see how much you have in common.
Created by: charla