Which Disney princess are you?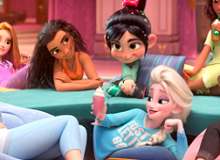 which princess are you? have you watched disney movies over and over again and start to wonder which one you were well now you can find out just by clicking the screen
everyone has an inner princess you just need to find out yours. will you be dancing with a ball gown or fighting the cold take this quiz to find out..
Created by: Samantha