Which Brighton Street flatmate are you???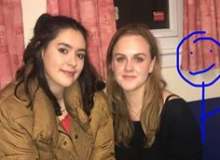 Always wondered which Brighton Street flatmate you are?Find out if you're a brunette Geordie or a blonde American-English hybrid with this fool-proof quiz.
This quiz will take an in-depth look into your life and soul to give you an answer. Make sure you answer carefully, this result is more important than your degree.
Created by: Issi ladd