Which autobot is your guardian?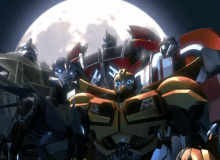 Wondering with autobots your guardian? Well, you found the right place. This consists ONLY of Autobots and not Decaepticons. Thank you and please enjoy this quiz!
Thank you for taking this quiz! And please enjoy it. This quiz was made with love, and in the memory of Cliffjumper and Bumblebee, so please do not steal said quiz.
Created by: Cliffy