Which Aphmau character is your BFF?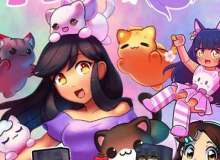 This quiz will tell you who your best friend from the Aphmau SMP would be. The results in this quiz are: Aphmau, KC, Zane, Ein, Pierce, Noi, Kim and Aaron.
I hope you get what you wish for and this is my first quiz so I'm sorry if it is not the best Aphmau quiz, but I am sure you will enjoy it. I hope you appreciate this quiz and anyone that you may share it to. Have fun.