What WOF Hybrid are you?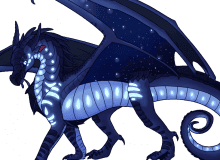 Futureflight the Nightwing here! Today we will find out what wings of fire hybrid you are! There are Nightwing Rainwings Nightwing leafwings icewing Seawings
Skywing Sandwing s Mudwing Silkwing s and normal mind controlled HiveWings. Please check out my other quizzes my creator names are Futureflight, Mangomoon and Moonwatcher and StarquakeANightwing.
Created by: Mangomoon