What Wings of Fire tribe are you?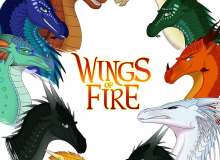 Find out what tribe you are! P.S. You could be a hybrid or a lost continent dragon! Take this dragon quiz to find out! 🐉🐉🐉 My personal favorite is Nightwing-Seawing hybrid.
Not everyone can be a lost continent dragon! Only a couple people can be it. Are you Seawing? Mudwing? Sandwing? Or are you a vicious Icewing? What are you?