What Warrior Cat rank are you?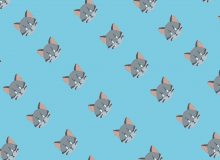 Have you ever wondered what Warrior cat rank you would be?Well,here's a quiz that will tell you! Just a quick reminder,this will not be accurate,as Warrior Cats is just a fantasy series,and unfortunatly not real. :(
Warrior Cats is a fantasy book series based on cats,and four to five clans,WindClan,ShadowClan,RiverClan,ThunderClan,and SkyClan.There are many ranks,all of them being Kit,Apprentice,Warrior,Deputy,Leader,Queen,and Elder.