what type of toddler are you?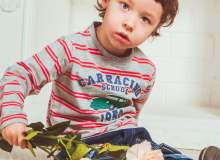 I have plenty of time in my day, to much time, that I end up gaining ideas that are normally stupid. so enjoy my quiz and have fun! Share with your friends! Thank you!
Be nice in the comments. and have fun! send feedback if needed and give your honest opinion, I will go through all and read them when I have time, thank you!
Created by: Crazy Taurus