What type of horse should you buy?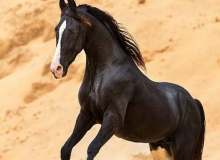 Are you looking for your forever horse? Well come here today you will take a look into the future to meet your horsey soulmate! Are you sure that you are ready?
You will be asked questions and make sure you answer the honestly as it will lead you to your dream unicorn! At the end you will be shown your horse of course you don't have to buy it, it's just a fun quiz. Also this is my first quiz it won't be perfect! Just have fun!
Created by: Aims