What type of girl are you?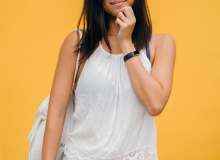 Some are mean some are girly some are just the teachers pet. Find out if your any of this in this ¨What Type Of Girl Are You?¨ quiz. NO BOYS ALLOWED!!
If you don't feel comfortable taking this quiz, don't take it! Nobody will know your test scores except you, and the people you will tell it to! Its that simple!
Created by: MEEEEE!!!