What type of girl are you? Find out in this quiz!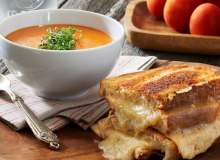 Have you ever wondered what girl type are you? well.. your gonna find out in this Quiz! There's ten questions! They're very simple and fun! Hope you enjoy!
This is my first quiz, please don't judge if anything's weird about this. Please enjoy! P.S there's three girl types, I won't spoil their names though, comment what type did you get!
Created by: Natalia