What Type Of Animal Jammer Are You?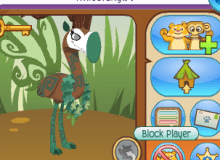 The image showing whitefang177 is not me, it is some bully i took a screenshot of. So do not get mistaken that it is me when it really isn't, but do not go reporting them please.
This will test what type of jammer you are, if results are not acurrate, you may retry. This does not include any personal information needed to be entered. This is a just-for-fun quiz.
Created by: not whitefang177