What Supernatural Are You?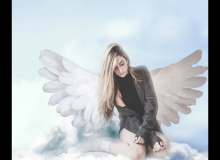 I hope you liked my quiz and your results! You're all beautiful, no matter what you got! Thanks for taking my quiz and I hope you leave a rating!!!!!!
Okay, I didn't know I had to write another paragraph, so I hope you leave a comment and a rating. Oh, and any suggestions are greatly appreciated!!! Thanks, again, for taking my quiz!