What's Your Homeschool Style?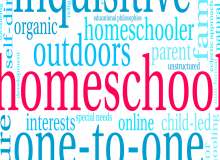 Do you know your homeschool style? Your homeschool style (aka: approach, method, philosophy) is your natural inclination or approach to homeschooling. There are many styles, but this quiz will focus on the six main ones: Charlotte Mason, Classical, Eclectic,Traditional, Unit Studies, and Unschooling.
I've created a short, fun, and simple quiz to help guide you toward discovering your homeschool style. There are seven multiple choice questions. Choose what best fits you right now. Be honest with yourself. Afterward, you'll receive a suggestion of what kind of homeschool style reflects you.
Created by: Niki