What RWBY character are you: random side characters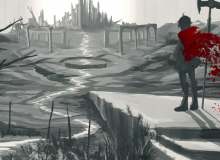 Hey! So for all RWBY lovers this is a RWBY character quiz, except I have removed from the runnings all major characters because I feel there so many quizzes dedicated soley to them: teams RWBY and JNPR. I could not fit all side characters in, so many are not mentioned. Sorry.
Please enjoy! I really worked hard on this for one day only, so uh......yup. Please enjoy it! I really want you to. I am writing this as volume 7 is going on so there are a few spoilers about volume 3......still, enjoy!