What rank wolf are you?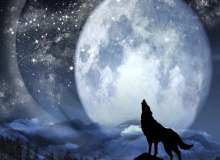 Hello readers! This is my first quiz so please bear with me. And please, answer honestly. It makes the quiz more fun. This quiz determines (to the best of my abilities) where you would fall in the hierarchy of a wolf pack.
The four possible results are Alpha, Beta, Hunter, and Loner. I apologize for not being able to include others, such as protector or omega. But I still hope you find this quiz enjoyable. Have fun and good luck!
Created by: John