What rank are you at school?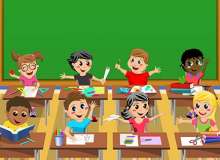 Are you the popular kid at school? Maybe really shy? Or maybe you are just average? Well, take this test to find out your true school rank! ..........
Fine out with this quiz! Answer the questions and at the end, get your answers! If you enjoyed make sure to share with friends! Lets get into this and get the answers to, "what is your school rank?"
Created by: Sarah