What Power Would You Have?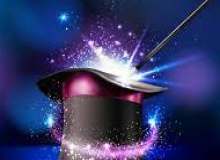 Hi! I'm Opalseeker I mainly do wings of fire quizzes this time I wanted to do something different though. This is my first quiz like this so I hope you enjoy it!
So, there are five options you can get in this. There's Dark magic (both evil and good), Fairytale magic, Mind control, and no magic (yet). Let me know what you get and if I was correct.