What Is Your Wings Of Fire Dragon Tribe?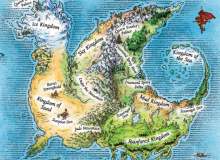 Once you have read the Wings of Fire books you will be familiar with the tribes, but, did you ever ask yourself what tribe you are in? Take this test to find out. When you finish share your results with your friends.
Rain wing? Night wing? Mud wing? What am I you might ask. No need to ask anymore. This short quiz will answer that nagging question in a so no more worrying! There is no wrong answer so just answer truthfully!
Created by: Queen Glory