What Is Your Spirit Animal+Color Combo?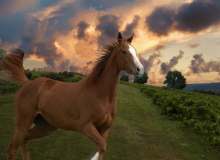 THIS QUIZ IS INSPIRED BY CHLOETHECAT!! Thank you for the good idea! I am just tweaking it little bit, though. Find out what is, not only your spirit animal, but also a color combination for who you really are!
You can get several different animals and colors! Will you be described as Mysterious and Sly? Or Pure and Loving? Find out! By the way, I left out all silly questions and replaced it with fun, entertaining ones! Have fun!
Created by: EmilyTheElephant